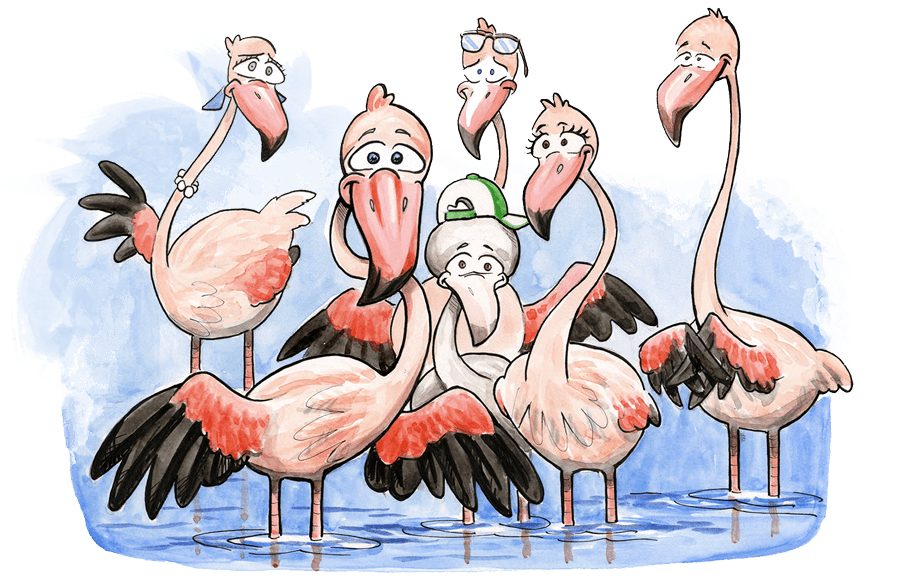 Look at them!  Aren't they cute? They're just waiting for you! 
You can choose one of our mascots, a flamingo just like you, or one that's your age. You can also adopt one for your loved ones! There are flamingos for all tastes and budgets. You will then receive news on a regular basis about these majestic birds, and know you're contributing to a good cause.
By adopting a Pink Flamingo, you'll be helping the entire species, as well as the wetlands they love so much!
50,00

€

/ year

With such a marshmallow heart, our dear Cupid doesn't need an arrow to conquer his lady. Behind Cupidon there's a flamingo wearing the ring ANBS, born in the Camargue in 1988, and who has travelled over 7,000 kms.

25,00

€

/ year

Her name is … Popit Behind Popit there's a female flamingo born in the Camargue in 1999, wearing the ring DFZV, and who has travelled over 7,000 kms. Popit has had a taste for adventure since her early years. At a very young age, she decided to move to Grosseto in Tuscany. Although she set up camp in Italy for…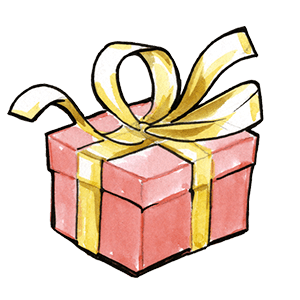 A birthday? Birth? Wedding? Any occasion is good for offering such a meaningful gift. Adopting a flamingo shows your responsible commitment to biodiversity.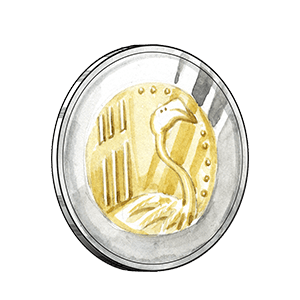 Every donation, no matter how small, can make a difference! They enable us to continue and to strengthen our nature conservation research. Take sides with Tour du Valat and support actions that help preserve wetlands!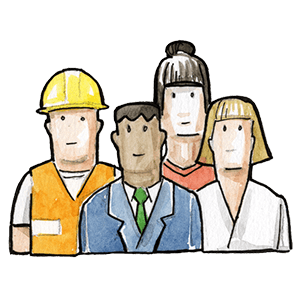 Why not adopt a flamingo for all of your employees, who can choose a flamingo and share its life history with their colleagues? Different packages are available. Have a look!